Thermotech Services
Design, Installation and Repair
Underfloor Heating Design and Installation
Underfloor Heating Repair Service
Design
To ensure maximum efficiency, each warm water underfloor heating system is designed and installed by our engineers to meet the requirements of your property.
We will design an wet underfloor heating system based on your plans and your needs. This may take into account alternative energy forms such as solar and geothermal as the heat generator.
We can also take into account such aspects as positioning and concealing the underfloor heating manifold. Unlike some off-the-shelf products we were able to design and construct this manifold to fit within this cupboard.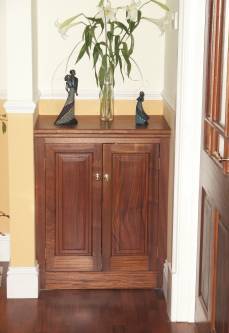 &nbsp&nbsp&nbsp&nbsp&nbsp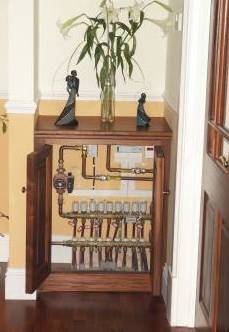 Click on an image above to see more detail
Another customer requirement was to have heated towel rails on the system that could be operated by the touch of a switch. Again this presented no problem for our design team to incorporate these into the underfloor heating system.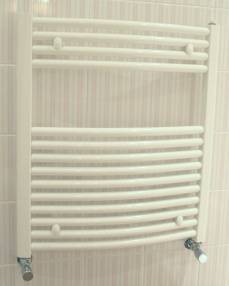 &nbsp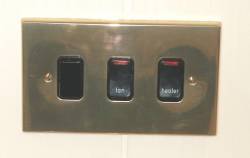 &nbsp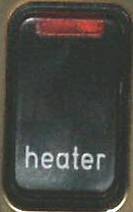 Quotation
We will present you with a quotation for installing the underfloor heating system to the above design along with a checklist, so that you can compare the true value of our systems with others, that may appear to be a cheaper option on the surface, to ensure that you get the best value for money and not just the lowest price.
If you are opting for the Self Preparation Allowance a checklist of the work that you need to complete prior to our arrival is included.
Please remember that all our underfloor heating system quotes are for supply, and fit as detailed in the quote schedule.
Nationwide Repair Service
Trained Thermotech technicians can undertake repairs on a wide range of warm water underfloor heating systems, in residential and commercial properties. Using state of the art diagnostic equipment, including thermal imaging equipment and digital test equipment, we are able to identify underfloor heating problems including those problems where the under floor pipe loops that carry the water have been damaged.
This repair service can also incorporate identifying the source of the leak or damage and excavating a small area of the floor to effect a repair to the underfloor heating pipe. However, please note that our underfloor heating repair service does not extend to relaying the floor, replacing tiles, laminates or carpets etc. and that this would be the responsibility of the client.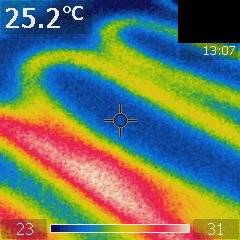 We can offer a diagnostics only service, to assist in-house maintenance staff in resolving underfloor heating problems. Or, in most cases, we can offer a full underfloor heating repair service. Please note that we specialise in wet underfloor heating systems and do not undertake any work on electric underfloor heating systems.
For more information on our underfloor heating diagnostic and repair service, or to book a service call, please complete the enquiry form by clicking on the link below and we will contact you.
Click here for the Underfloor Heating Repair Enquiry Form
Back to top of page
Testimonials and Quotes
Dr. R from Windsor spoke to one of our engineers about a fault with an underfloor heating system from another company. The engineer suggested a possible cause and advised him accordingly. Later he called back to thank us for our help and for avoiding a call out charge for our engineer, and he subsequently emailed the following to us:
"Excellent service and advice. The engineer obviously knew exactly what he was talking about and the whole approach was "make a customer, not a sale" which is a refreshing change. I know who I'll call the next time I have a problem."
Ian & Gaynor from Buckinghamshire said
"When our wet underfloor heating went wrong we couldn't find anyone in Buckinghamshire or the surrounding counties to take care of the problem. We were so relieved that Thermotech were prepared to come to investigate. Despite the distance, two friendly, professional guys arrived on time and were ready to get to work right away. After a couple of hours, the problem was diagnosed, a solution agreed and, when they returned to fit the new parts, they were again prompt, efficient, friendly and professional. We are delighted to have discovered Thermotech. We would use them again and recommend them to others."